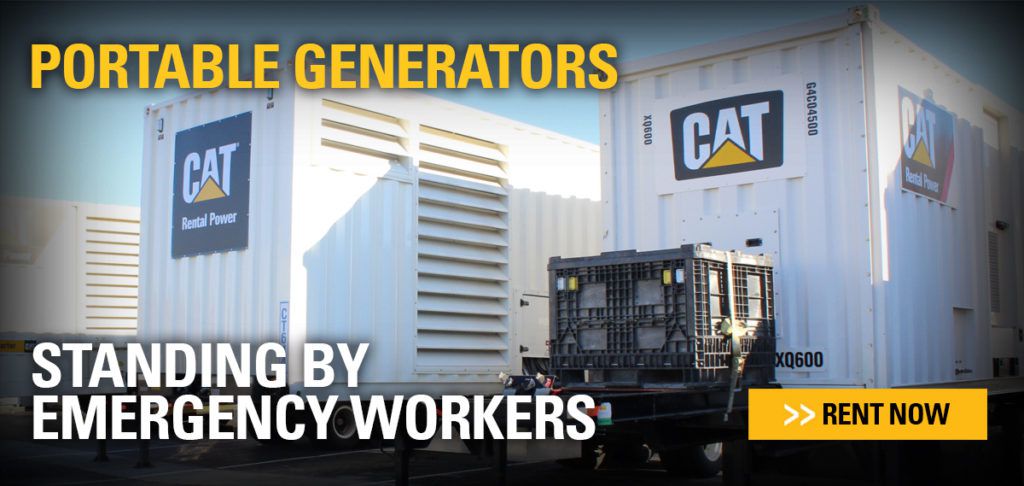 The Power You Need. The Mobility You Want.
Trust Carter Machinery for reliable power – wherever you need it. Our portable generators are built tough and are easy to set up and operate. These all-steel units are engineered to run cool with minimal noise and have enhanced safety features such as recessed sockets with waterproof covers.
We are prepared to back you with reliable portable generators, HVAC equipment and air compressors backed by 24/7 service support for the largest rental fleet in Virginia.
| Model | Standby | Prime | Voltage |
| --- | --- | --- | --- |
| Wacker G25 | 20kW (25 kVA) | 19kW (24.4 kVA) | 208 – 480 |
| Cat XQ30 | 30kW (37.5 kVA) | 27kW (33.8 kVA) | 208 – 480 |
| Mag. MMG45 | 35kW (44 kVA) | 33kW (41 kVA) | 208 – 480 |
| Cat XQ60 | 60kW (75 kVA) | 54kW (67.5 kVA) | 208 – 480 |
| Wacker G70 | 63kW (79 kVA) | 58kW (72 kVA) | 208 – 480 |
| Cat XQ100 | 100kW (125 kVA) | 90kW (112.5 kVA) | 208 – 480 |
| Cat XQ200 | 200kW (250 kVA) | 182kW (227.5 kVA) | 208 – 480 |
| Cat XQ300 | 300kW (310 kVA) | 275kW (343.7 kVA) | 208 – 600 |
| Cat XQ350 | 350kW (437.5 kVA) | 320kW (400 kVA) | 208 – 600 |
| Cat XQ375 | 375kW (400 kVA) | 340kW (365 kVA) | 208 – 600 |
| Cat XQ500 | 500kW (625 kVA) | 455kW (568 kVA) | 208 – 600 |
| Cat XQ800 | 800kW (994 kVA) | 725kW (906 kVA) | 208 – 600 |
| Cat XQ1000 | 1000kW (1250 kVA) | 910kW (1137 kVA) | 208 – 480 |
| Cat XQ1500 | 1500kW (1250 kVA) | 910kW (1137 kVA) | 208 – 480 |
| Cat XQ2000 | 2000kW (2500 kVA) | 1825kW (2281 kVA) | 400 – 480 |