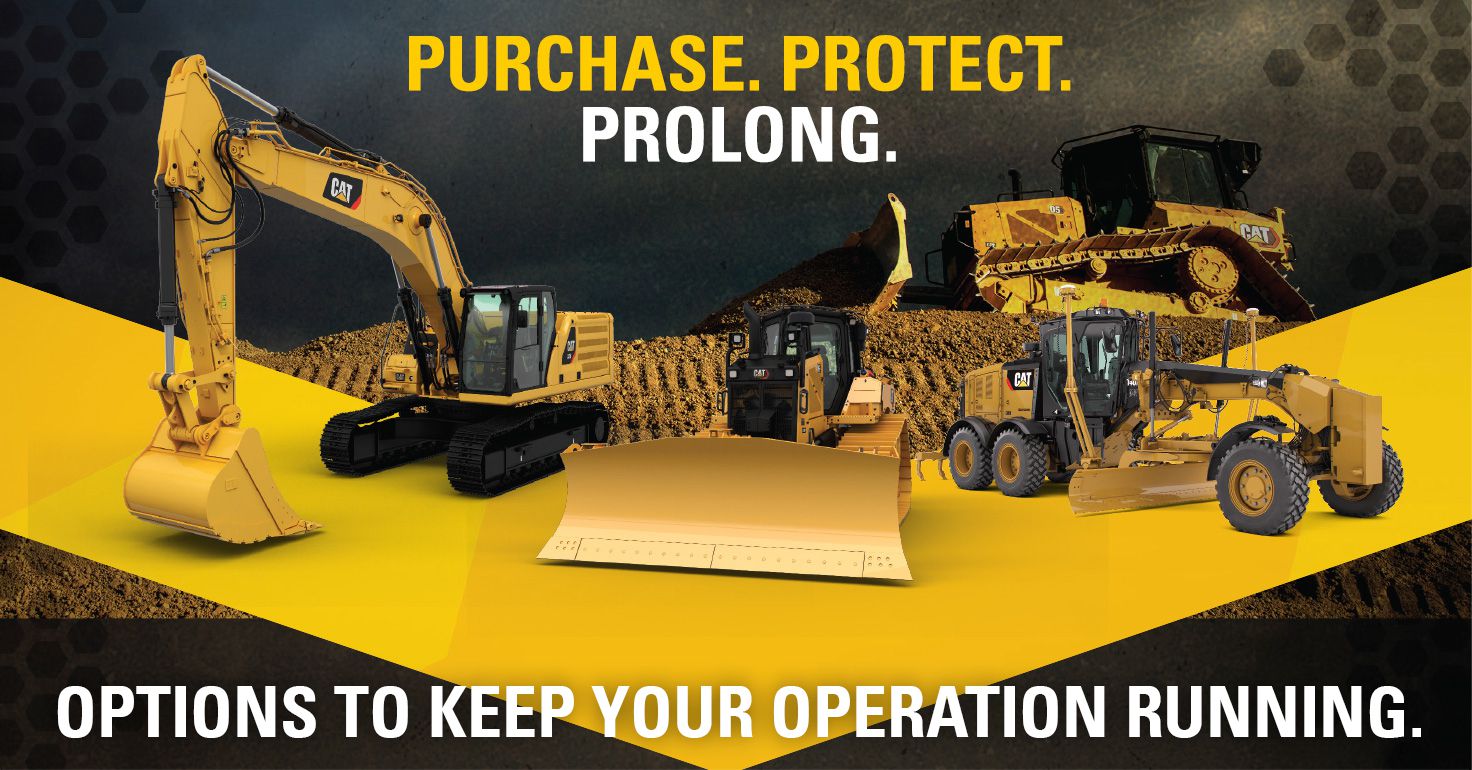 CHOOSE YOUR PURCHASE OPTIONS
We know how fuel costs can account for up to 30% of your total operating cost. Take advantage of Cat's industry-leading fuel efficiency and enjoy big savings on whichever offer your choose.


Take Advantage of These Offers by Completing This Form or Calling 844.210.9819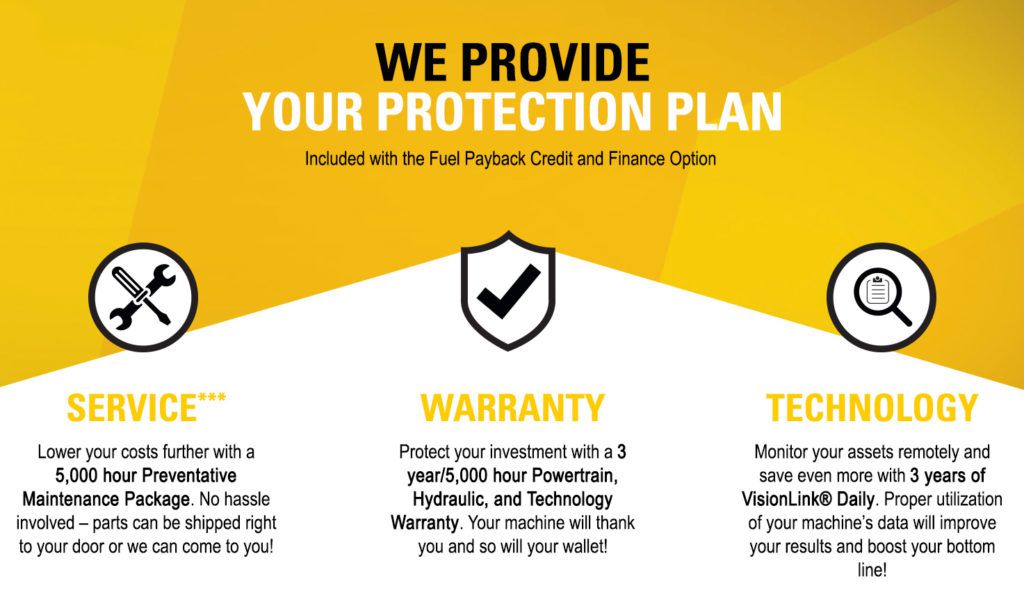 Offers valid through 6/30/2020 on select new models of Cat machines including: Articulated Trucks, Medium Dozers, Medium & Large Hydraulic Excavators, Motor Graders, Soil Compactors, Medium Wheel Loaders, and Wheeled Excavators. *Financing and published rate are subject to credit application and approval through Carter Machinery, Inc. and Cat Financial Services Corporation for customers who qualify. **Customers have 60 days from date of sale to enroll their machine(s) in the Fuel Program. Customers will receive $2.25 US/gallon credit for all qualifying models for up to 1,500 hours or 24 months, whichever occurs first from the date of sale. Credits are provided twice a year, up to 1,500 hours or 24 months from date of sale and are issued by Cat Financial. ***Preventative Maintenance Services include PM1, PM2, PM3, and PM4 parts kits through first 5,000 hours at 500 hour intervals and include: filters, engine oil, transmission oil & hydraulic oil, oil samples, and 3 years of VisionLink Daily. Offers subject to change without prior notice. Additional terms and conditions may apply.