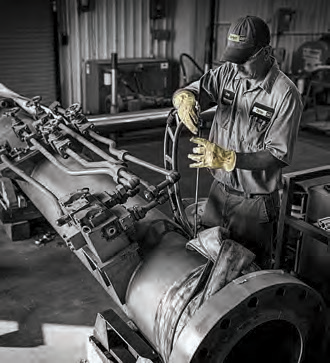 SERVICING ALL MAKES & MODELS
With the latest in tooling and more than 30 dedicated hydraulic technicians, Carter Machinery repairs, rebuilds, and replaces hydraulic cylinders for all makes and models. From earthmoving equipment such as excavators, skid steers, dozers, and backhoes, to non-earthmoving equipment such as pneumatic, recycling, waste, induction and plastic molding cylinders, and other industrial applications, our team will get it done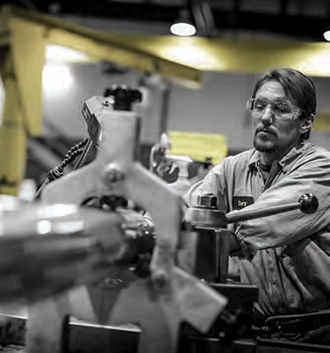 FIELD & SHOP SERVICE AVAILABLE
Whether you are in Virginia, Maryland, Delaware, West Virginia, or the Washington D.C. metro area, Carter Machinery's service department is a phone call away. Backed by the largest service technician workforce in the Mid-Atlantic and over 30 dedicated hydraulic technicians, we will work with you to service your machine at our nearest facility or dispatch a field service technician to your location – the convenience is yours!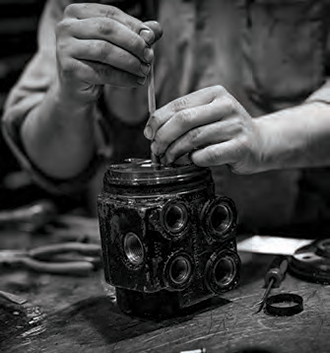 OUR CAPABILITIES
Our state-of-the-art hydraulic repair facilities feature the latest in equipment and tooling, allowing our dedicated hydraulic technicians to complete your repairs with the highest degree of accuracy in a timely manner.
Honing to 20 in. ID and 32 ft. length
Lathe capacity to 40 in. OD and 35 ft. length
Boring to 14 in. ID and 100 in. length
Centerless Rod Polishing to 14 in. OD
Straightening / Pressing up to 200 ton
Torqueing to 60,000 lbs.– ft.
Welding of most materials and submerged arc welding for re-tubes / re-rods
Re-engineering and fabrication of existing, obsolete, or poorly designed cylinders
Profilometer readings to measure surface roughness on chrome rods and barrel IDs
Electronic thickness gauge readings to measure chrome thickness on cylinder rods
Cylinder testing to 5,000 PSI
Tube and rod stock inventory
Custom-made seals
Plating of cylinder rods
REPAIR OPTIONS
There are many factors to consider when performing a repair: turnaround time, budget, component life, and more. Our experienced staff can recommend a wide variety of options of services we provide, including:
• Before & after failure repair
• Re-rod/re-tube/hone/straighten/re-chrome
• Re-bearing and resealing
• Light honing/re-sealing/testing
• OEM/reconditioned/exchange parts
• Welding & Machine Repairs
NETWORK OF FACILITIES
With over 30 Carter Machinery locations spanning the Mid-Atlantic and five dedicated hydraulic repair facilities, our footprint allows us to serve your repair needs more efficiently, reducing turnaround and increasing your bottom line. Our service locations conveniently offer:
Component pick-up and delivery
Drop-off at any Carter location
Over 150 parts drop box locations for local pick-up and delivery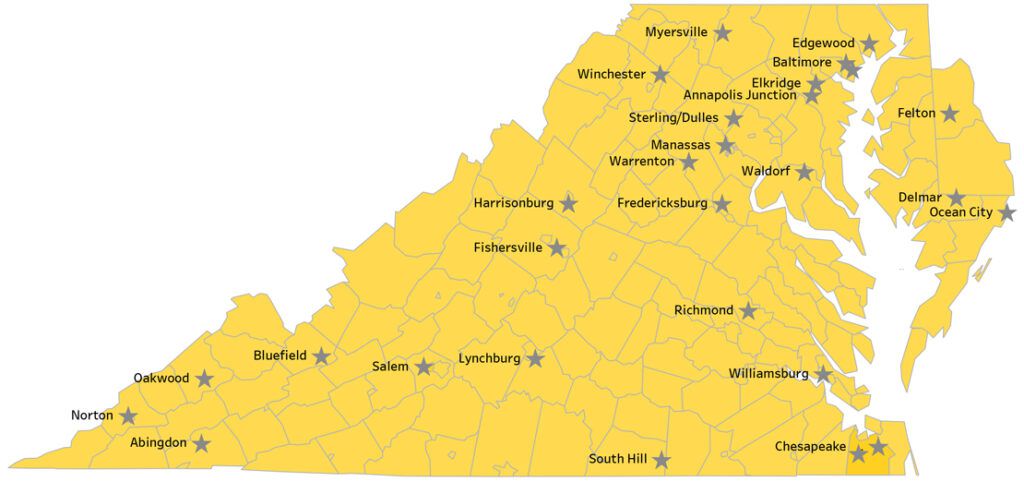 Use the Form Below or Call 888.241.1637 to Schedule Service.
Offers expire 12/31/2020. *20% off is valid for Cat parts for hydraulic cylinder repairs, rebuild, or replacement of Cat hydraulic parts. Labor not included. **Free Cat Tumbler is valid to new hydraulic cylinder customers only. Limit one per customer. Contact your local Carter Machinery store or Product Support Rep to redeem.