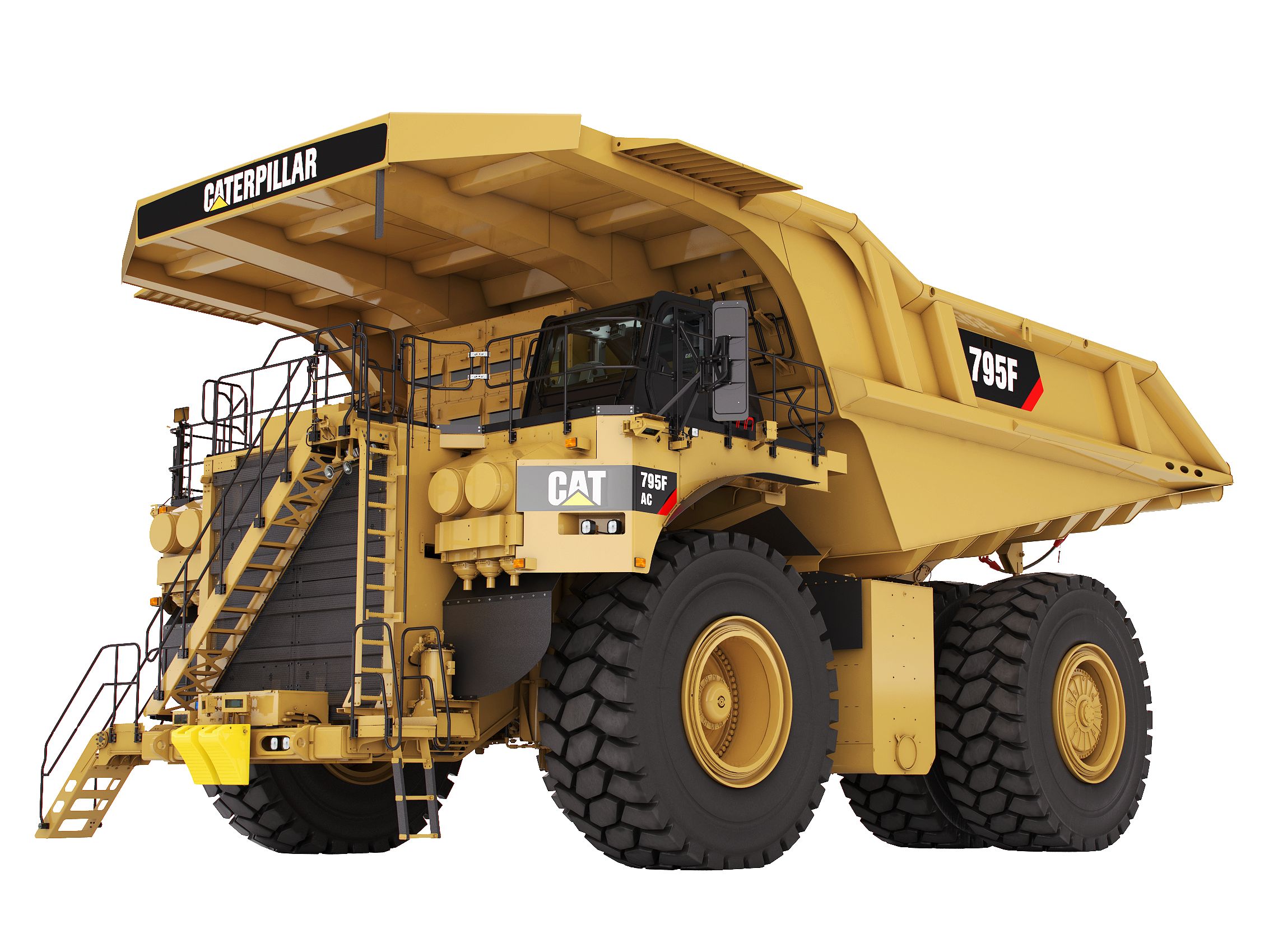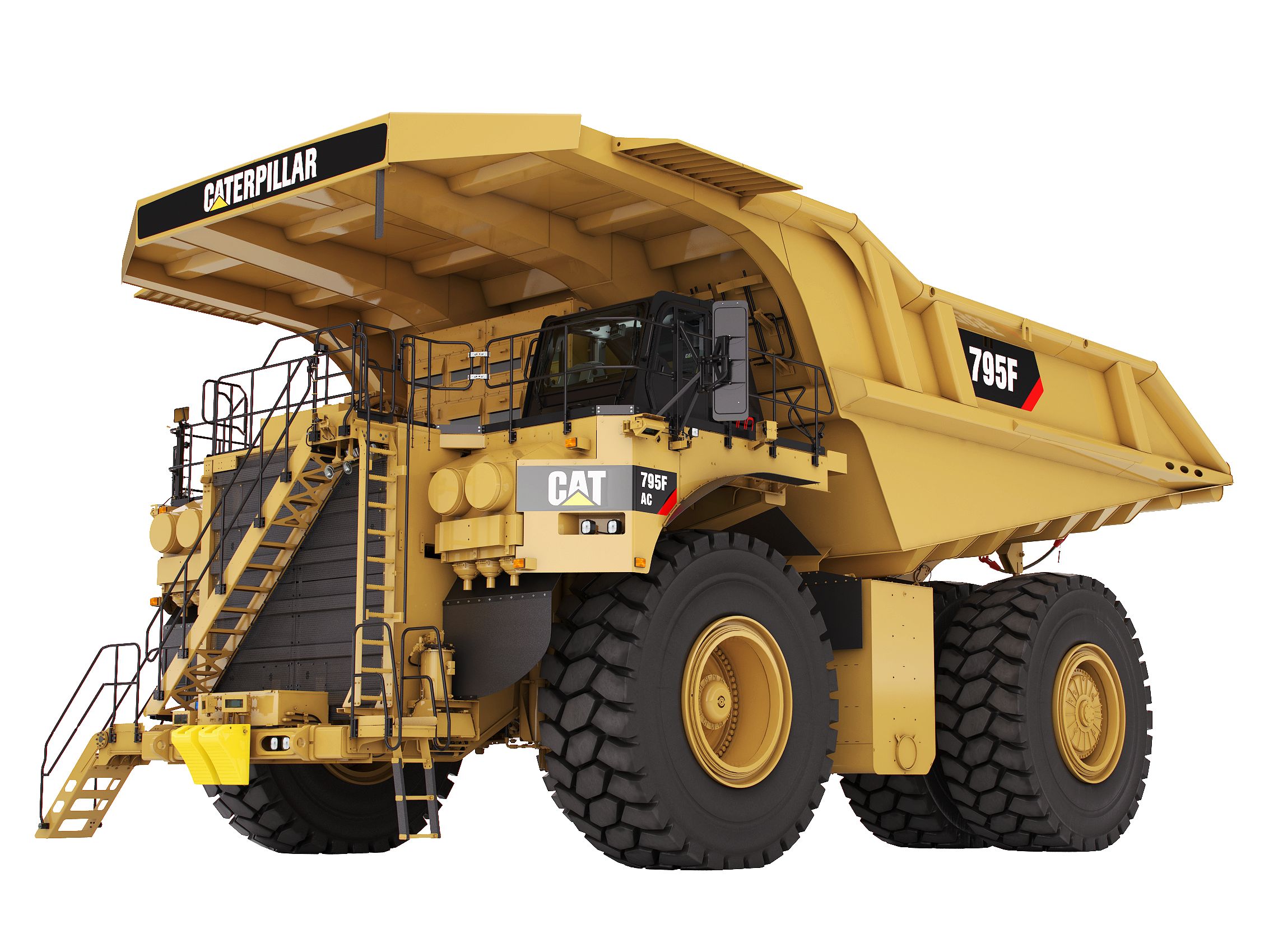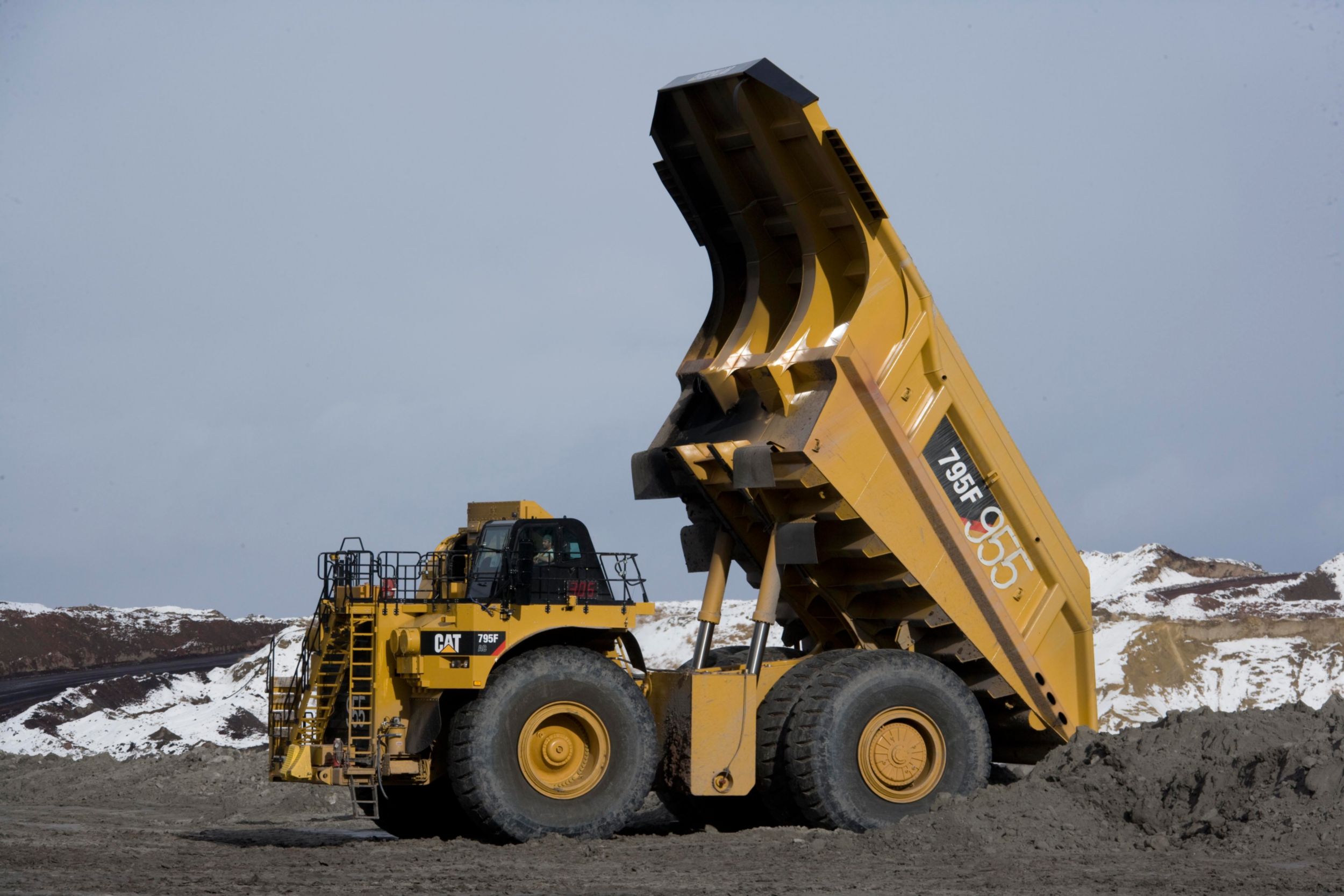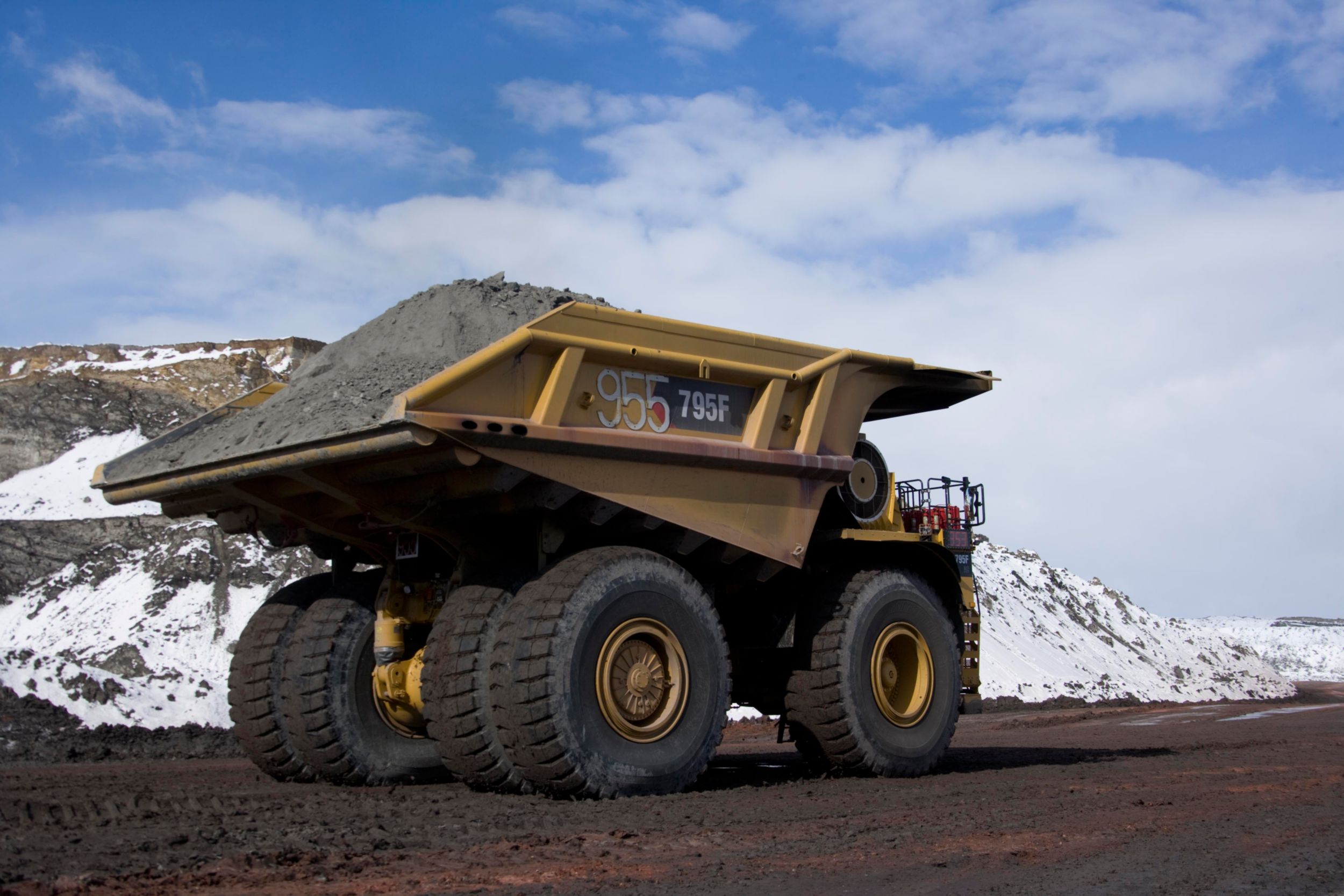 WHAT WILL IT TAKE TO BOOST YOUR BOTTOM LINE?
More confident operators, thanks to the best retarding, braking and control in the industry? An electric drive power train that is designed, integrated and supported by one manufacturer? An electric drive system that works seamlessly with the engine and machine hydraulics?
With the Cat® 795 AC, you get all of this — and more. Like increased speed on grade and more power to the ground to give operators exceptional control. A high-performance engine and best-in-class electric drive system for industry-leading productivity. Modular components and more ground-accessible maintenance points to increase machine availability. And the durability you expect from Caterpillar — so trucks cost less in their first life and can be rebuilt for multiple lives.
Engine
Engine Model
Cat® C175-16
Gross Power - SAE J1995
3400 HP
2535 kW
Net Power - SAE J1349
3299 HP
2460 kW
Rated Speed
1800 r/min
1800 r/min
Emissions Rating
Fuel Optimized/Optional U.S. Environmental Protection Agency Tier 2 Standard Equivalent
Displacement
5187 in³
85 l
Note (1)
Net Power advertised is the power available at the flywheel when the engine is equipped with air intake system, exhaust system, and alternator.
Note (2)
Additional fuel optimized selectable power ratings: 2312 kw / 3,100 hp
Note (3)
Contact factory for trolley configuration.
Weights - Approximate
Nominal Rated Payload
372 ton (US)
338 t
Rated Gross Machine Weight
1269999 lb
576062 kg
Chassis Weight
440462 lb
199790 kg
Body Weight - MSD
85237 lb
38663 kg
Note (1)
Consult your tire manufacturer for maximum tire load.
Note (2)
Chassis weight with full fuel and fluids, standard & mandatory attachments, hoist, body mounting group, rims, and tires.
Note (3)
Refer to Cat Mining Truck 10/10/20 Overload Policy (AEHQ0250) for maximum gross machine weight limitations.
Weight Distributions - Approximate
Front Axle - Empty
48 %
48 %
Rear Axle - Empty
52 %
52 %
Front Axle - Loaded
33 %
33 %
Rear Axle - Loaded
67 %
67 %
Note
Weight distributions optimized with Cat body.
AC Drive System
Total Reduction Ratio
35:1
Top Speed - Loaded
64 mile/h
64 km/h
Generator/Alternator
Brushless, remote mounted, dual bearing
Controls
IGBT Inverter Technology, air cooled, pressurized cabinet with filtration
Wheel Motor
Rear axle mounted Cat AC induction
Cooling System
Variable speed, hydraulic cooling system
Tires
Note (1)
Quick Change Rims optional.
Note (2)
Caterpillar recommends the customer evaluate all job conditions and consult tire manufacturer for proper tire selection and TKPH (TMPH) capabilities.
Braking System
Service Brakes
Four-Corner, Wet Disc, Oil Cooled, Hydraulically Actuated
Front Wet Disc Brake Surface Area
20500 in²
132258 cm²
Rear - Wet Disc Brake Surface Area
30750 in²
198388 cm²
Standards
Service and Secondary: ISO 3450:1996
Parking Brake
Four corner, multi disk, spring applied, hydraulically released
Load Brake
Rear service brakes
Dynamic Retarding Power - Continuous
6370 HP
4750 kW
Capacity - MSD II - 100% Fill Factor
Struck
122-211 m³ (159-276 yd³)
Heaped (SAE 2:1)
181-252 m³ (237-330 yd³)
Note
Consult your local Cat dealer for body recommendations.
Body Hoists
Type
Twin, two-stage hydraulic cylinders with snubbing valve.
Pump Flow - High Idle
247 gal/min
935 l/min
Relief Valve Setting - Raise
3553 psi
24500 kPa
Body Raise Time - High Idle
19 s
19 s
Body Lower Time - Float
20 s
20 s
Body Power Down - High Idle
17.5 s
17.5 s
Suspension
Type
Self-contained nitrogen/oil cylinders, pin-to-pin mounting, top & bottom double shear clevis attachments
Effective Cylinder Stroke - Front
11.5 in
293 mm
Effective Cylinder Stroke - Rear
5.6 in
141 mm
Rear axle - Oscillation
±4.8°
Service Refill Capacities
Fuel Tank
950 gal (US)
3596 l
Cooling System
291 gal (US)
1100 l
Crankcase
82 gal (US)
310 l
Front Wheels - Each
8 gal (US)
30 l
Final Drive - Each
90 gal (US)
341 l
Hydraulic Tank
134 gal (US)
508 l
Hydraulic System - Including Tank
396 gal (US)
1500 l
Cab
Air Conditioning
HFC - 134A refrigerant: 24300 Btu/hr
Heater / Defroster
38900 Btu/h
38900 Btu/h
Note
Ambient capabilities down to -30C (-22F) for heater/defroster and up to 50C (122F) for air conditioning.
ROPS Standards (1)
The operator sound pressure level, 75 dB(A), complies with ISO 6394:2008 and ISO 6396:2008.
ROPS Standards (2)
ROPS (Rollover Protective Structure) meets ISO 3471:2008 criteria.
FOPS Standards
FOPS (Falling Objects Protective Structure) meets ISO 3449:2005 Level II criteria.
Steering
Turning Diameter - Front
38.5 ft
33.8 m
Steering Standards
ISO 5010:2007
Note
Turning Diameter (ISO 7457:2009)
Dimensions (Approximate)
Height - Top of ROPS
20.75 ft
6327 mm
Overall Length
49.75 ft
15146 mm
Wheel Base
22.06 ft
6725 mm
Rear Axle - Tail
14.5 ft
4411 mm
Ground Clearance
2.5 ft
750 mm
Dump Clearance
5.5 ft
1664 mm
Loading Height - Empty
23.1 ft
7040 mm
Overall Height - Body Raised
50.67 ft
15445 mm
Centerline Front Tire Width
20.5 ft
6235 mm
Engine Guard Clearance
4 ft
1208 mm
Overall Canopy Width
31 ft
9449 mm
Outside Body Width
29.43 ft
8970 mm
Inside Body Width
25.75 ft
7856 mm
Front Canopy Height
25.59 ft
7800 mm
Rear Axle - Clearance
3.33 ft
1016 mm
Centerline of Rear Dual Tire Width
18.62 ft
5675 mm
Overall Tire Width
29.5 ft
8966 mm