Equipment You Need, Offers You Want
Carter Machinery's limited time offers give you the opportunity to enhance your jobsite with the unmatched power and reliability of Cat machinery, equipment, and tools, at an even more affordable price.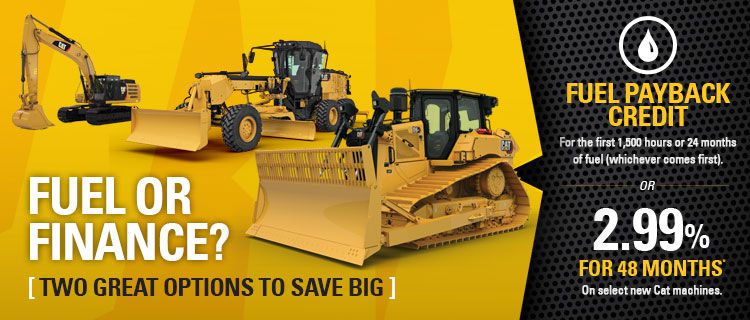 Recieve 2.99% Financing for 48 months or a Fuel Payback Credit for the first 1,500 hours or 24 months when you invest in select new Cat machines. Take advantage of the best option for you.
---
GROUND ENGAGING TOOLS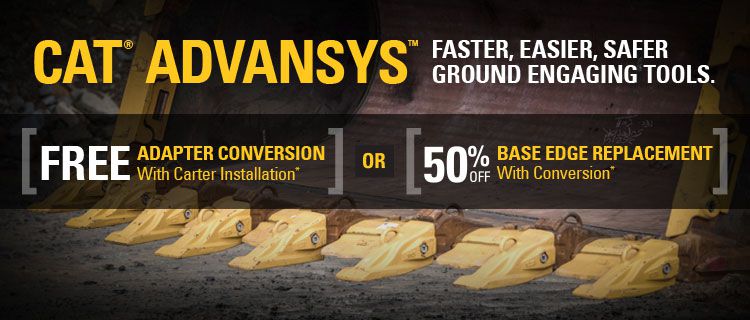 Ground engaging tools designed to get the most out of your day. This new system of tips is ready for your most demanding job. Take advantage of our Cat Advansys offers now through year end!
---
WORK TOOL SPECIALS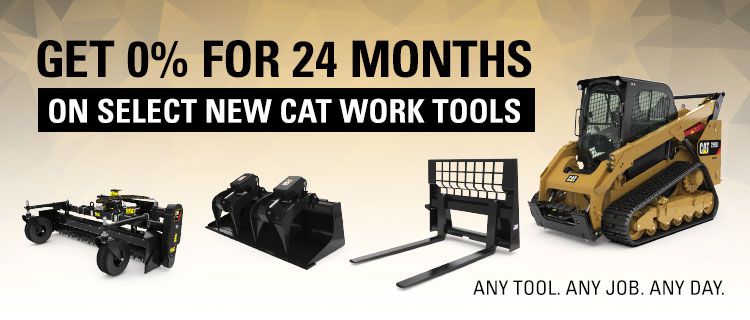 Need a tool with the perfect fit and necessary abilities? We've got you covered.
---
RUBBER TRACKS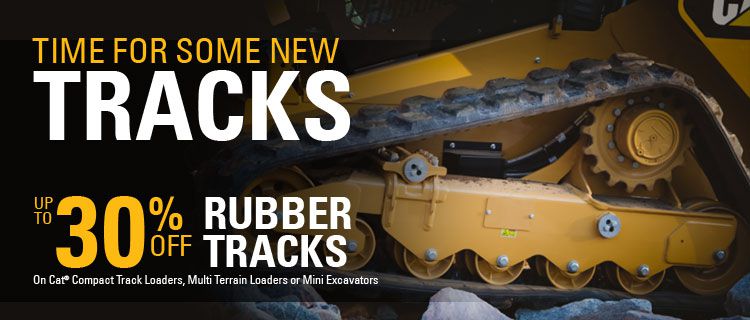 Do you need new tracks for your machine? Rubber tracks are now up to 30% off on Cat Compact Track Loaders, Multi Terrain Loaders or Mini Excavators.
---
MEMBERSHIP ASSOCIATION DISCOUNTS
We proudly offer equipment and attachment discounts to members of the following associations: