Carter Machinery is a participant in the Cat Card Program. The program offers commercial and consumer financing options for 12, 18, 24 and 36 months to give you the flexibility to finance your parts, service and rental needs.
Benefits include:
Financing solution for aftermarket parts and service
No minimum transaction amount required
Special financing and flexible payment terms
Great for terms less than 24 months
Low interest or no interest
Equipment does not have to be free & clear
Unsecured financing – no lien required
Periodic promotional offers
Fill out the form below to get more information about our financing options.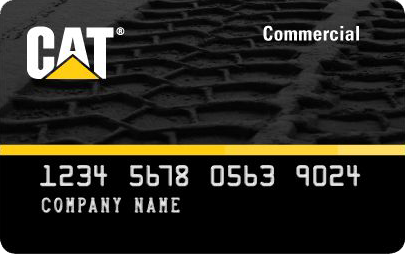 Revolving Commercial Credit Card
Dedicated, commercial, revolving credit line
Special financing and flexible payment terms
Special, periodic promotional offers
Equipment rentals allowed (payment due in full)
Purchases aggregate to monthly balance
25-day grace period
Joint & Several liability, plus option for business-only underwriting
*Offer is valid for qualifying new or reman parts, with or without service, for machine engine purchases of $1,000 or more at participating dealerships in the United States. Offer valid until December 31, 2020.