Moving your equipment from job to job safely is a critical function. Regardless of whether it's a skid steer or large track-type tractor, having the right trailer makes all the difference. Carter offers several brands to fit your particular needs.

Pitts Trailers
Pitts offers a wide variety of truck trailers including log trailers, open and closed top chip vans, moving floors vans, steel and composite platforms and drop decks and oilfield lowboys and floats.
Visit the Pitts Trailers Website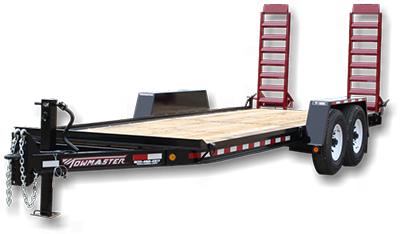 Towmaster Equipment
Towmaster trailers have been developed and designed for the long haul. They have a reputation for quality, durability and aesthetics. They have a full line of drop-deck, deck-over, hydraulic dump, hydraulic tail and even gooseneck models.